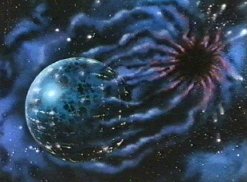 You have reached the Den of Ashkelon.
Due to recent world events, Ash feels compelled to say that he does NOT in ANY WAY endorse terrorism. This website is only intended to be a work of fiction and a Voltron fan-site, and aside from that, Ash is opposed to any and all acts of terrorism, anywhere in the world.
Before entering the Den of Ashkelon, open your mind and disregard judgemental thoughts about "good" and "evil." The opinions expressed in the Den of Ashkelon are the author's. If you do not have an open mind at this point, YOU ARE NOT READY TO ENTER THE DEN!! You have been warned.
Click HERE to enter the Den of Ashkelon!